A Complimentary UpSquad Community For You and Your Team
Pro Features for $0
Sign-up now to get started! Your community comes equipped with these features:
Group Chat and Private Messaging
Unlimited Meetings and Events (w/ Zoom licenses)
Fully Branded for Your Organization
Admin Dashboard and KPI Reporting
Social Feed for Communications
Dedicated Mobile App Experience
Capture and Share Video Content
Ready to create a custom community app branded for your organization?
Your Branded Organizational Community
Branding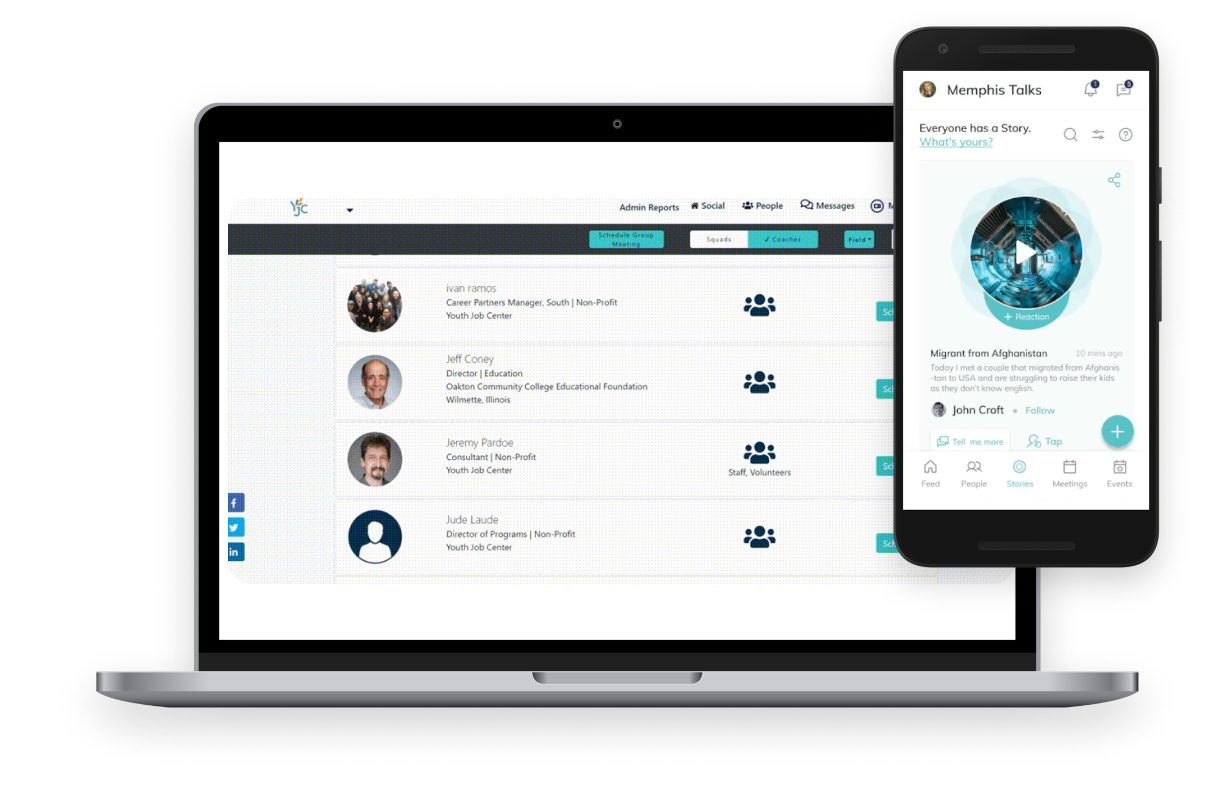 Show off your custom brand logos, dazzling images, and catchy taglines in your dedicated virtual community.
Personalized Communication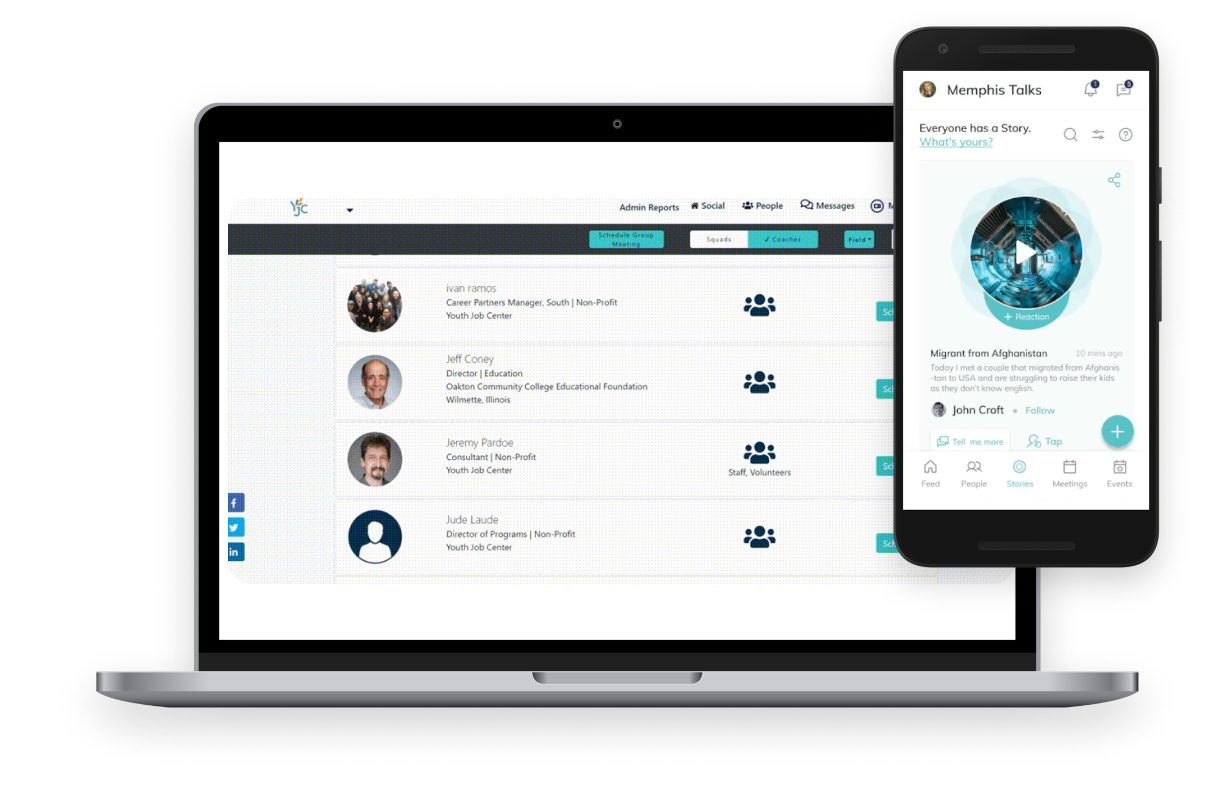 UpSquad provide customers with the ability to use their custom brand logos and images in your virtual community and notifications.
Custom Groups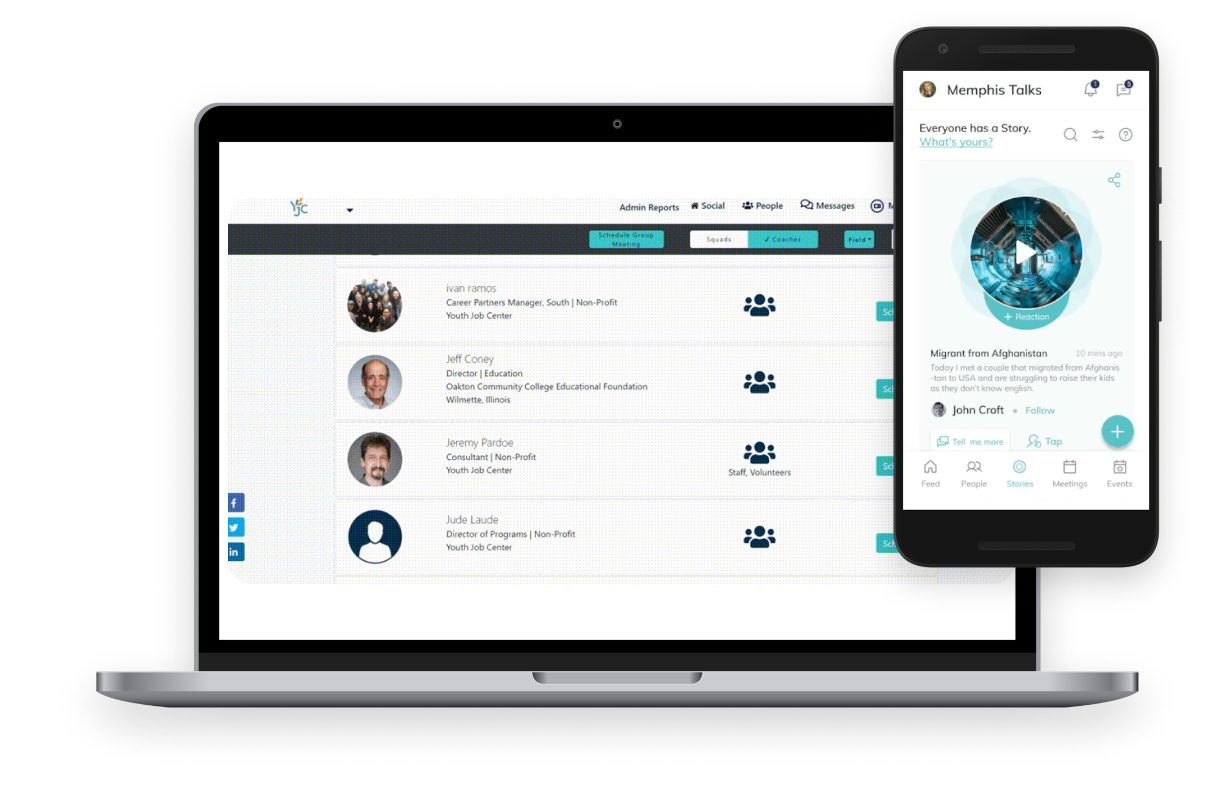 Create and build unlimited targeted groups of community members based on interest, skill set, or any other qualifier to target messaging and drive higher engagement.
Contact
Have a Question?
Email us and we'll get back to you as soon as possible!
hello@UpSquad.com
3618 Walker Ave, Memphis, Tennessee US